Dennis McGonagle: A Phone Call to the Past
Exhibit Info
If you are a Whittier resident, you've probably seen Dennis McGonagle's mural work all over town. Now you can see four decades worth of Dennis's smaller-scale work at the Whittier Museum.
Opening reception is Sat. June 24 from 5 to 8 pm. It is free and open to the public.
The exhibit will run from June 21 until July 29.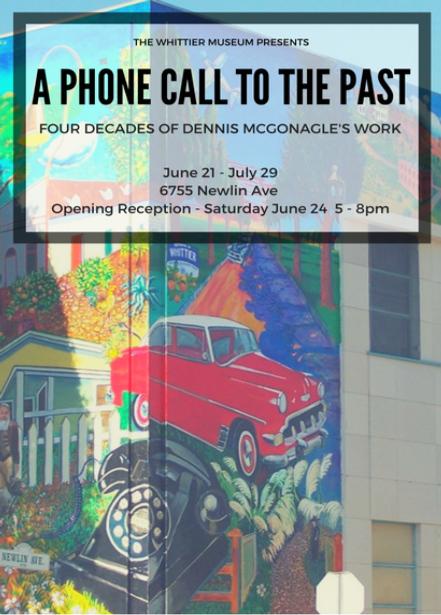 Links
Check out a timeline in photos of the creation of the Whittier Museum's mural, by Dennis McGonagle and Tyler Kinnaman here.