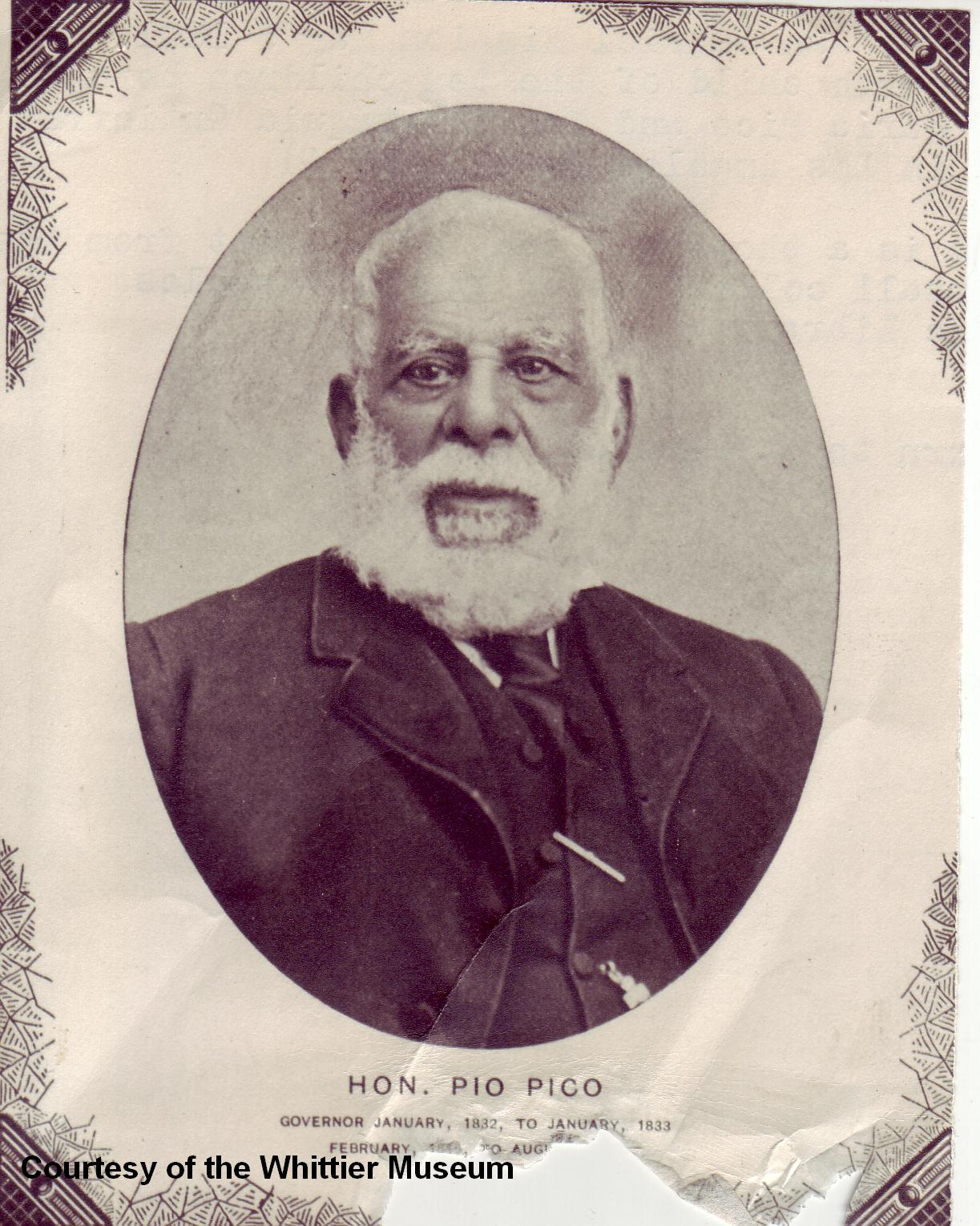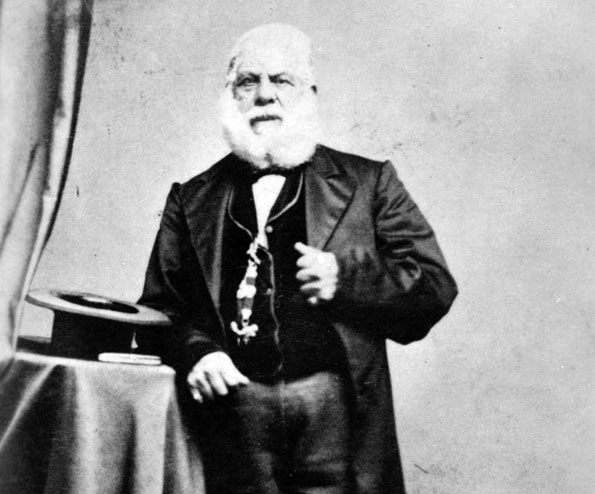 Pio de Jesus Pico IV was born on May 5, 1801. He was the fourth of ten children. His parents, Jose Maria Pico and Maria Estaquilla Lopez, were mestizos and were born in Mexico (New Spain). They moved to El Pueblo de Los Angeles from Sinaloa with 240 other colonists on the famous Anza expedition of 1775.
Pico was part of the Mexican government from 1828 to 1848, when California became part of the United States. He dedicated his time to changing the departmental government to meet the revolutionary changes and desire for many Californios that wanted republican rule. This meant many clashes from representatives from the Mexican government during 1830 to 1840. Pico's involvement led him to becoming Governor in 1832 to 1846 when the Americans took over.
Pio Pico's brother, Gen Andrés Pico was one of the signatories of the Treaty of Guadalupe Hidalgo, in 1848 formally ceding all of Mexico's Alta California territory to the United States. Following the Treaty of Guadalupe Hidalgo, Pico returned to California, became a private citizen, business man and elected onto the Los Angeles City Council.
He built Pico House, Los Angeles' finest hotel at the time. He purchased the Rancho Paso de Bartolo Viejo and named the site El Ranchito (little ranch). He used it as a country house to get away from the pressures of business in Los Angeles. It became a gathering place for neighbors and business acquaintances that traveled long distances. Southern California became greatly impacted by the Gold rush.
Tens of thousands of immigrates needed to be fed and the price of cattle rose up quickly. Cattle from Pio Pico's ranch were herded north and his fortunes soared for a time. Soon the rush began to die down with bad weather, bad luck in weather and unethical actions of other businessmen who wanted to take his assets, left Pico with no more than his home, El Ranchito. Pico never learned how to speak English and it was very hard for him to communicate with others that could.
As a result, he fell prey to those that wanted his money. He used the rest of what money he had to pay off business debts. Pico spent most of his time on the ranch until 1892 when he was evicted. He died on September 11, 1894 at the home of his daughter Joaquina Moreno in Los Angeles.
Changes brought by modern progress threatened to tear down El Ranchito, but thankfully it was saved by the protest and support of the community. The property was deeded to the State of California for safe keeping and in 1927, it became a state historic park. In 1987, public access was limited due to the Whittier Narrows earthquake that damaged some of the structure. In 2000, it was restored some of its earlier detail and two rooms were restored to enhance the historic structure. It has created a feel of how Pio Pico and his family and friends lived there and how it appeared to others.