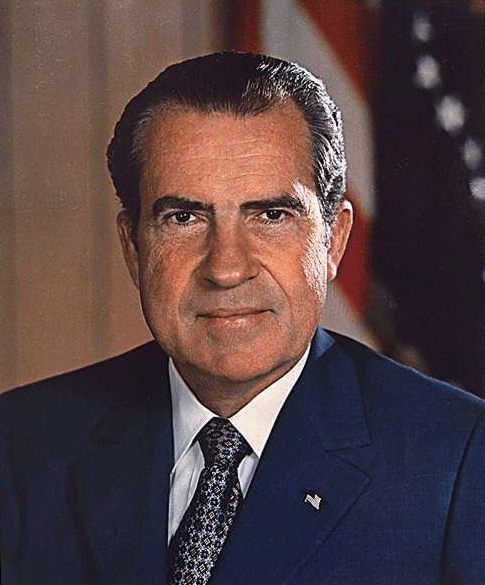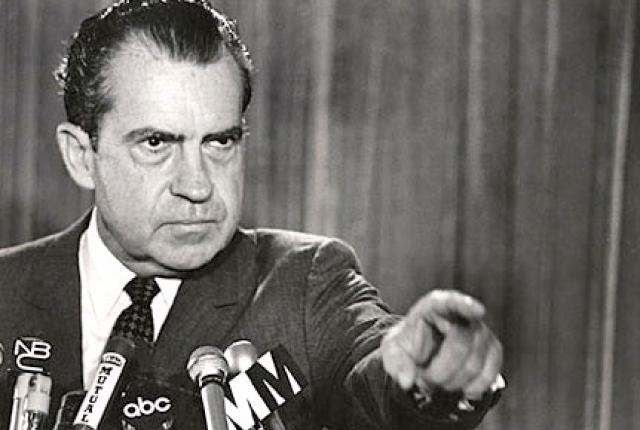 Richard Milhous Nixon is widely known as the 37th President of the United States but he had his beginning in the city of Whittier, California.
He was born in Yorba Linda on January 9, 1913 to Francis and Hannah Nixon. Nixon spent his early years in Yorba Linda on his family's ranch and did not actually move to Whittier until he was 9 years old.
His family was working class and on their arrival in Whittier, opened a small grocery store in which Nixon spent time helping his father. His parents were religious, devoted members of the Quaker faith which led them to instill in Nixon a strong sense of hard work, social activism and a faith in God.
Nixon did extremely well in school despite him working hard in the family business. He attended Fullerton High School until his junior year and then he was transferred to Whittier High School. He ran for student body president and although he lost, he was given the position of General Manager by the faculty to reflect his achievements.
Throughout all of this, Richard Nixon and his family had to deal with the illnesses of two of Nixon's brothers. His youngest brother, Arthur, succumbed to tuberculosis in 1925 and his older brother, Harold, suffered for years before dying in 1933. Nixon's mother spent a lot of time caring for Harold, so much so that Nixon needed to take on more responsibilities and he stayed in his hometown when it came time for college.
While attending Whittier College as an undergraduate, Nixon became just as involved as he was while in high school. He founded a social club on campus called the Orthogonians, he participated in college athletics and was also student president. He graduated in 1934, third in his class and was then accepted into Duke Law School.
Initially his plan after graduating from Duke was to join the Federal Bureau of Investigation but instead he returned to Whittier to work at the Winegart and Bewley Firm.
He met his wife, Patricia Ryan, when he was cast in a local production with the Whittier Community Players. They married in 1940 and established themselves in Whittier until January 1942 when they moved to Washington, D.C. as Nixon served at the Office of Price Administration. He decided to join the United States Navy despite his Quaker religion and served until his resignation as a lieutenant commander on New Year's Day 1946.
Upon his return to Whittier, he was asked by Whittier Republicans to run for Congress against Jerry Voorhis. He won the election and his political life began, leading him to run for Senate in November of 1949. He participated actively in his new role and he was then recommended to Dwight D. Eisenhower as a Vice Presidential candidate. Their partnership was successful leading to two consecutive terms until Nixon decided to run for the Presidency in 1960.
He would not actually gain the Presidency until 1968 and he retained the position until 1972 when he was forced to resign as a direct result of the Watergate incident.
His life continued to be eventful up until his death of a stroke in April 18, 1994.
Despite his humble beginnings and the many hardships he had to endure, Richard Nixon managed to achieve amazing things. He was committed to the United States and continued to serve it as much as he possibly could up until his death at 81 years of age.