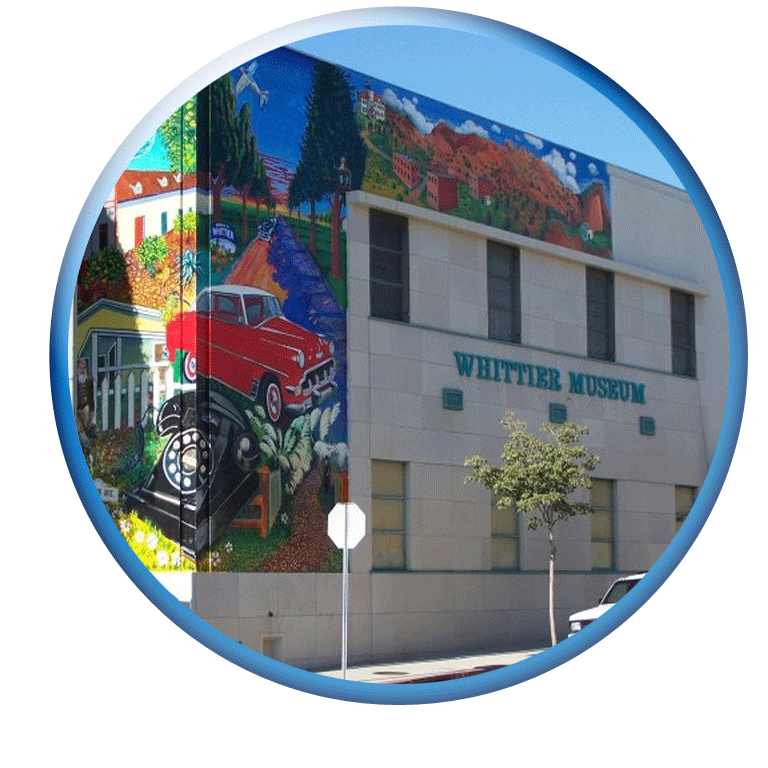 Holiday Hours:  Closed on Friday Dec. 29 and Saturday Dec. 30.
The Whittier Museum , along with the Leona T. Meyer Gift Shop, is located at 6755 Newlin Ave. Whittier, CA 90601
The Museum is open to the public on Fridays & Saturdays from 1 p.m. to 4 p.m.  Please check the calendar for holiday hours. Admission is FREE, but donations are happily accepted!